---
Insightec
Healthcomms Consulting worked with Insightec to change a draft research only recommendation from NICE regarding guidance of Unilateral MRI-guided focused ultrasound (MRgFUS) thalamotomy for treatment-resistant essential tremor.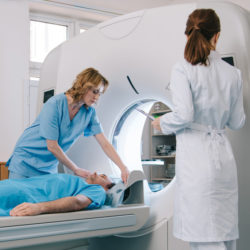 Healthcomms Consulting focused on three key tactics; mobilising the patient voice, political lobbying and evidence review.
Bringing together a coalition of clinicians, patients, patient groups and Parliamentarians, Healthcomms Consulting helped shine a spotlight on the issue of essential tremor and the lack of treatment options more broadly, and then focused on the need for patient alternatives, including MRgFUS.
Healthcomms Consulting carried out outreach to over 50 Parliamentarians and held a series of meetings with cross party parliamentarians, resulting in targeted questions and letters to the Health minister pushing for progress.
There was parliamentary agreement to send letters to Secretary of State for Health, resulting in a meeting on the issue.
Alongside this, Insightec worked to highlight wider data that was available so that it could be considered as part of the guidance.
When the consultation was opened, Healthcomms Consulting ensured a strong response rate to the negative draft guidance, drawing on the wider coalition of patient groups and clinicians already engaged, as well as working with interested Parliamentarians to respond.
This combined pressure resulted in new literature being included in a second review, and the second NICE draft guidance confirmed that safety and efficacy of the procedure was sufficient to approve the procedure being offered to patients.
This has opened the door for NHS England to consider a commissioning policy for MRgFUS in ET.
---
Demonstrating our expertise...