---
Ottobock
Healthcomms Consulting worked with Ottobock to ensure that NHS England gave patients access to life changing microprocessor knees technology through the specialised commissioning process. Following the campaign, NHS England now have a commissioning policy that gives widespread access to microprocessor knees. The campaign developed political support for patient access to this innovative technology by highlighting their benefits versus the standard technology.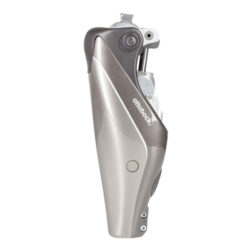 Microprocessor knees are a cutting edge technology that allow amputees to do more, walk further and more often. Despite their effectiveness, NHS England consistently delayed the commissioning of the knees for non-military patients by limiting them to individual funding requests. This drastically limited the lives of above-knee amputees, holding them back from living full lives; being able to work, exercise, things most people take for granted.
Healthcomms Consulting worked with Ottobock to deliver a coalition of support that called for patient access to microprocessor knees. This involved reaching out to patient groups such as the Cross Party Limb Loss Group and Blesma. Working alongside patient groups helped ensure that a clear message was sent to Government, NHS, and the press. Delivering parliamentary support was critical to ensuring microprocessor knees received prioritisation.
After significant delays since 2013, including being placed in Level 3 of NHS England's specialised commissioning process, microprocessor knees were commissioned by the NHS in 2016. However, this decision was threatened by the ruling that NHS England could commission Pre-Exposure Prophylaxis (PREP) instead, for which NHS England published a full Clinical Commissioning Policy.
Healthcomms Consulting created a programme that ensured that this decision would not affect the positive decision from NHS England, using Parliamentary and PR pressure, which ensured that despite a trial programme for PREP the full level of funding for microprocessor knees remained. The funding of microprocessor knees has been secured and the roll out of the programme to patients has begun.
---
Demonstrating our expertise...